Roblox Tapping Simulator 2 Codes (October 2022)
The Roblox Tapping Simulator 2 game is a clicker game where players click away for that ever-important in-game currency. As you get new coins, you will unlock new pets. These pets will help you progress faster as the clicks get faster!
The codes below will help you stay ahead in Roblox Tapping Simulator 2. You will need every coin you can get to receive the bonuses that come with this adventure. Stay on top of the leaderboard and envy all your friends when it comes to the pets you have collected.
If you enjoy clicking away for the ultimate rewards, try some clicker codes to improve your experience. Roblox Clicker Simulator Codes, Roblox Clicking Havoc Codes, Roblox Clicker Frenzy Codes, or Roblox Clicking Simulator X Codes. Now just click away!
All Roblox Tapping Simulator 2 Codes List
Updated October 13, 2022

Added two new codes!
Roblox Tapping Simulator 2 Codes (Working)
taptap—Claim for 2x Tap Power Boost (New)
beta—Claim for 100 Gems (New)
firstlike—Claim for Tap Power Boosts
like2500—Claim for 5000 Coins and 500 Gems
Roblox Tapping Simulator 2 Codes (Expired)
There are currently no expired codes.
How to Redeem Codes in Tapping Simulator 2
Redeeming codes in Roblox Tapping Simulator 2 is super easy. Follow the guide below.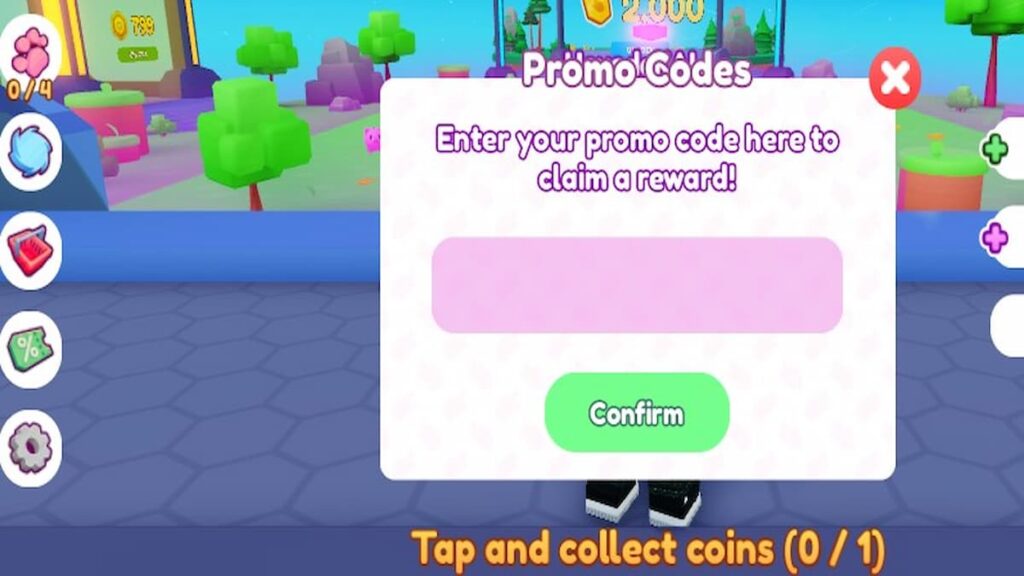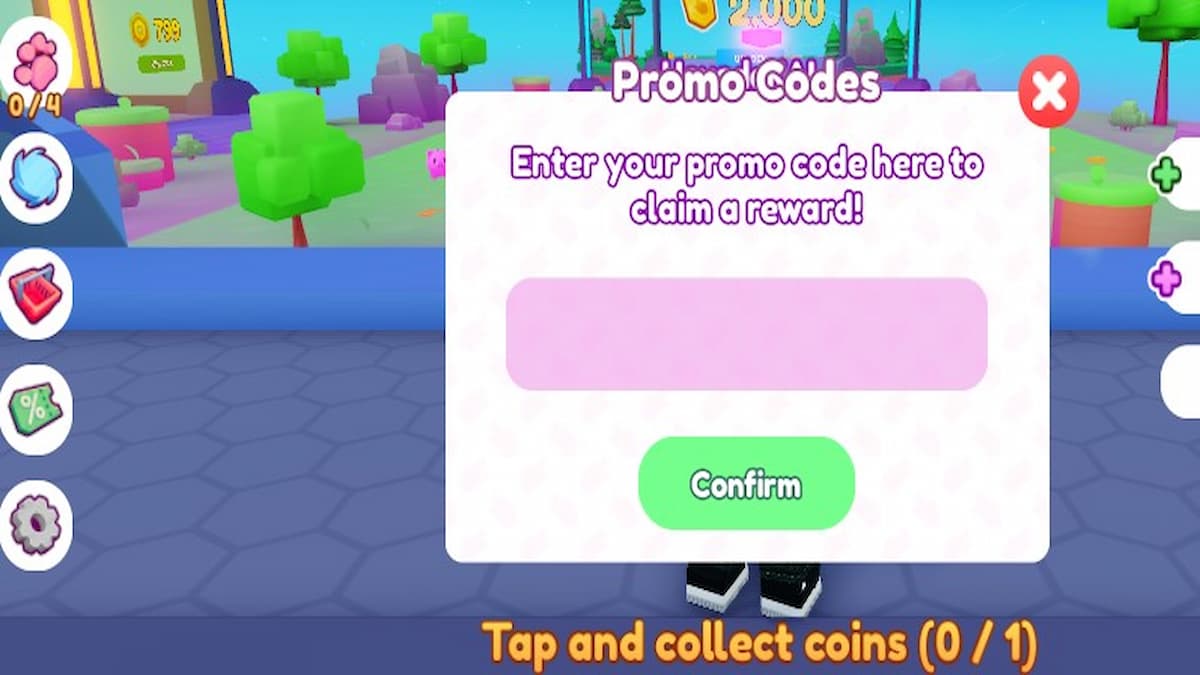 After launching the game you can click on the Promo Code button on the left of the page.
The Tab looks like a Green Ticket.
Type the code into the box then click on Confirm.
How can I get more Roblox Tapping Simulator 2 Codes?
Follow the developers of Roblox Tapping Simulator 2 for all the codes you need. Follow them at @TheGangSthlm on Twitter, The Gang Gaming on YouTube, or to their official The Gang Gaming Discord server.
Can't find what you are looking for on those pages? Come back to us here on this page, and we will always have the most up-to-date list of Roblox Tapping Simulator codes for you. Make sure to check back!
Why are my Roblox Tapping Simulator 2 Codes not working?
The most common reason your codes are currently not working is that those codes have expired. There are currently no expired codes on this list, but the codes will be outdated as time goes on.
You may also be typing the codes into the Claim box incorrectly. An easy remedy for this would be copying and pasting the code into the Claim Box from our list.
If one of our codes is not working, please tell us here so we can stay up-to-date with the list for your convenience.
What is a Roblox Tapping Simulator 2 Game?
This game is a sequel to the original Tapping Simulator game on Roblox. It is a pet collector as well as a clicker game. Bosses in the shapes of many different animals will spawn, and it's up to you to click until the bosses are gone, and then you can pick up the coins they leave behind. The coins are then used to get upgrades and new pets for faster clicks. Nonstop clicking action!
You can also get more free codes to help you in all your Roblox adventures by going to the Roblox Promo Codes page. We here at Pro Game Guides have you covered when it comes to all things Roblox.