Anime Plush Tycoon Codes (October 2022)
Roblox Anime Plush Tycoon sees you collecting Capsules delivered into a collection through anime plushies. You then convert these Capsules into money, and then more plushies of your favorite anime characters, including Kishimoto from Naruto, and Noku from Dragonball Z. These plushies increase the rate and quality of Capsules you can collect, while you can also spend money to increase the number of Capsules you get per second, and combine plushies to make more productive ones, as you try to reach the top of the leaderboards.
As more codes are released, you'll be able to enter them to make playing Anime Plush Tycoon more rewarding. Bonuses include extra coins, which you can spend on upgrading the factory to produce more Capsules, plus new plushies to unlock as you use the Combine feature.
We're always on the lookout for more codes for your Roblox favorites. Other regularly updated code lists you can find here include A Piece Codes,  Anime Champions, Anime Battle Tycoon, Anime Clone Tycoon, and Anime Wrecking Simulator. We'll keep hunting down those codes, so you don't have to.
All Anime Plush Tycoon Codes List
Updated October 19, 2022

Jumped into a capsule container and found this code.
Anime Plush Tycoon Codes (Working)
LIKES—Redeem for 2x cash Boost
Anime Plush Tycoon Codes (Expired)
RUSSO—Redeem for Russo plushie
Anime Plush Tycoon FAQ
Here's everything you need to know about Anime Plush Tycoon and Anime Plush Tycoon codes.
How to redeem Anime Plush Tycoon Codes
It's super simple to redeem your Anime Plush Tycoon codes: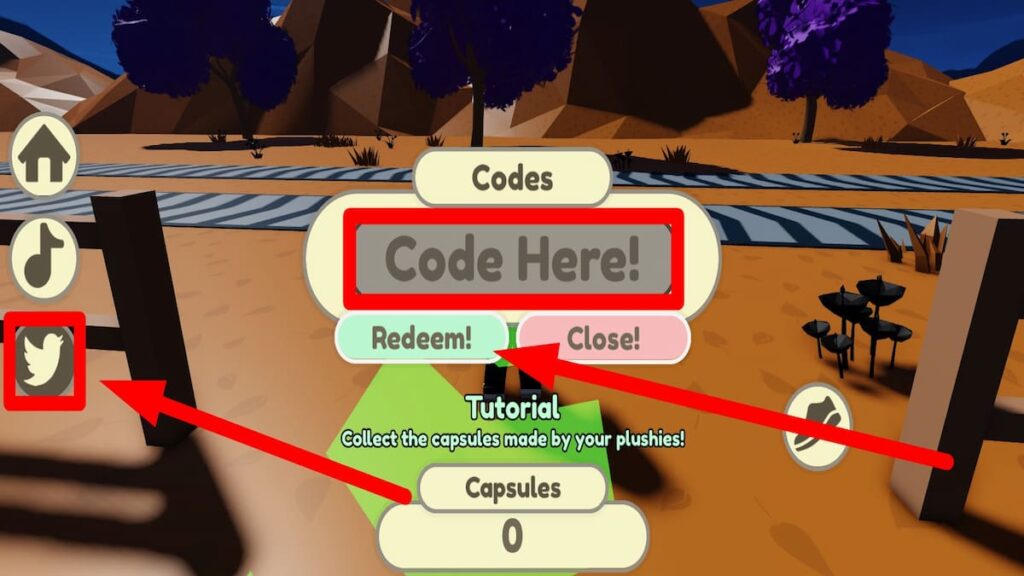 Log in to Anime Plush Tycoon on Roblox.
Press the Twitter icon on the left of your screen.
Enter your code into the text box.
Click Redeem! to claim your reward.
How can you get extra Anime Plush Tycoon codes?
For the best chance to get the freshest Anime Plush Tycoon codes, bookmark this code and revisit us often. You should also keep your eyes on the developer Idol Games' Discord and Twitter channels.  
Why don't my Anime Plush Tycoon codes work?
There are several reasons why your Anime Plush Tycoon codes might not work. Roblox codes often have a short expiry date, so if you don't get in there fast, they'll no longer work. Also, remember that the codes may need to be exact – so copy and paste them in to avoid typos, or using the wrong case (codes will be case-sensitive). If we've told you here that a code should work, but it doesn't, please let us know and we'll update this guide.
How do I get better Plushies in Anime Plush Tycoon?
Once you've collected plenty of Capsules, it's time to get better Plushies in Anime Plush Tycoon. Head to the left of the factory trough, where you'll find the Plus Five Plushies and Combine buttons. Use these first to get more basic Plushies, then join them together to make new Plushies that pay out more Capsules. Then, hand in your Capsules to rise in the leaderboard.
What is Anime Plush Tycoon?
Anime Plush Tycoon is essentially a factory sim, where the more you collect and put back into the machine, the quicker it pays out, and the more valuable the rewards become. Collect Capsules from the trough below the plushies, hand them in for more plushies and then combine them to make better plushies that deliver more valuable capsules.
Looking for more free Roblox stuff? We've got you covered at Pro Game Guides! Check out our Roblox Game Codes and Roblox Promo Codes posts.